Benadette Mutisya, MA
Greensboro, NC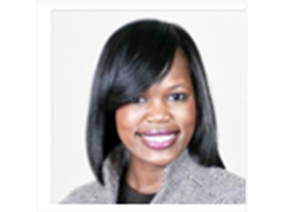 Director of Operations – CFE
Benadette started her career trajectory with the Center for Creative Leadership (CCL) 15 years ago. She began her journey at CCL serving in the capacity of a Senior Program Coordinator. In this position, she executes program events from conception through to completion.
Benadette serves as Senior Manager of Operations for the Societal Advancement group at the Center for Creative Leadership. She is responsible for managing and engaging the group in creating greater clarity, alignment, facilitation and integration of operational systems, and the maintenance and organization of budgetary processes that support the group's ongoing growth for the Center for Creative Leadership. In leading a team of experienced project managers, program coordinators, and project assistants, Benadette is skilled in the prioritization, optimization, and development of employee workflows and performance and as well specializes in the day-to-day management and progression of streamlining internal goals.
There is a "Happy Place" for each of us. It is the place we can go, no matter what is happening in our lives, and we find peace there. For me, a happy place can be defined as the quality of being contended. I consider my home my happy place because I always feel contended, bliss-filled, and worry-free. It's a place where I can find happiness in little things, a place where I am comfortable in my own skin, a place where ideas and positive vibes are welcomed, a judgment-free place, a place where love is given and taken unconditionally and a place where I am by myself and enjoy every moment of it.
Are YOU who we're looking for?
Coaching For Everyone is seeking ICF-certified coaches who are available to provide pro-bono services to our richly-diverse set of clients, twice per month (two hours total) for three months. ICF credentials must be current.