Tobi Klein Marcus, Ph.D.
Carmel, CA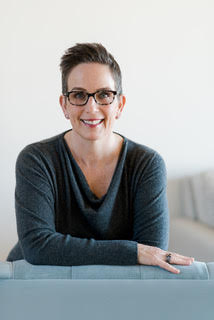 CFE Strategic Advisor
Tobi is a coach and management consultant whose practice primarily focuses on executive coaching, board and leadership development, and strategic facilitation. She works with nonprofit organizations as well as corporate enterprises. Her coaching practice focuses on both senior and emerging leaders across a range of sectors. Tobi is a Women in Management group facilitator at Stanford University's Graduate School of Business. She also serves as a Senior Banyan Affiliate with BanyanGlobal, family business advisors.
Prior to building her own practice, Tobi held several leadership roles at the Community Foundation for Monterey County including Director of Resource Development and Director of the Women's Fund. Before joining the Foundation, Tobi worked as an independent strategy consultant to a variety of non-profit organizations throughout Monterey County, California. She also worked for The Boston Consulting Group in its Chicago office.
After attending Grinnell College, Tobi earned a Master's Degree from the London School of Economics and a Ph.D. in Sociology from the University of Bristol (U.K.). Tobi received her integral coaching certification from New Ventures West in San Francisco.
Tobi has served in a number of volunteer leadership roles. She is currently a trustee of Grinnell College and serves on the board of The Nancy Buck Ransom Foundation, a private foundation based in Monterey, California.
Her happy place? Anywhere outside! Tobi loves to hike, whether it's up a mountain or along a stream. When she's not out roaming around, you'll find her curled up in a chair with a knitting project and a dog or two.
Are YOU who we're looking for?
Coaching For Everyone is seeking ICF-certified coaches who are available to provide pro-bono services to our richly-diverse set of clients, twice per month (two hours total) for three months. ICF credentials must be current.