Farah Hussain, MBA, CPCC
Somerville, MA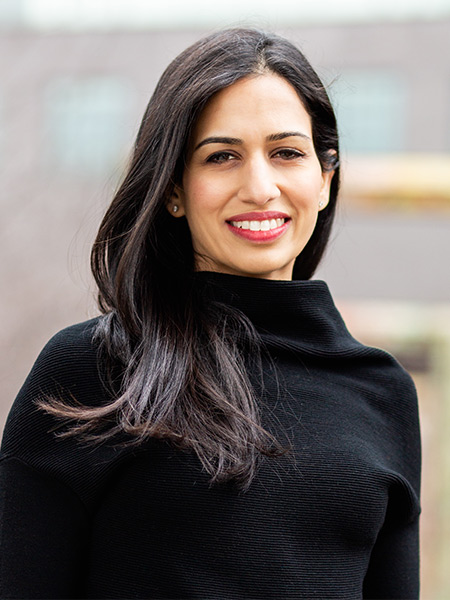 Founding Member
Farah Hussain is a global marketing director and certified leadership coach. In addition to leading global programs with PayPal's largest commerce partners, she coaches professionals around the world to lead with authenticity.
Farah elevates leadership development for underrepresented groups in business through her mentorship to colleagues and community members, and through various engagements with organizations such as the Forte Foundation. In 2014, she was invited to the White House for the first Muslim American women leaders summit as recognition of her efforts.
Originally from Boston, Farah is the proud daughter of Indian immigrants to the US and comes from a family of six.
Farah holds her MBA from Babson College and BA from Wellesley College. She is also a Certified Professional Co-Active Coach.
I'm in my happy place when I'm sipping an iced latte, mounting a summit, or witnessing someone's moment of self-awareness that has translated into self-confidence. That transformative moment is why I am a coach.
Are YOU who we're looking for?
Coaching For Everyone is seeking ICF-certified coaches who are available to provide pro-bono services to our richly-diverse set of clients, twice per month (two hours total) for three months. ICF credentials must be current.