Briana Bellamy
Oakland, CA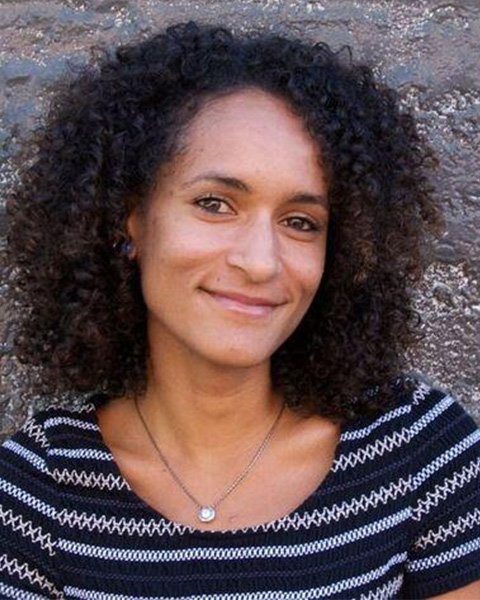 Director of Coaching Fellowship Program
Briana is a coach and facilitator dedicated to enhancing global understanding and uplifting diversity in its many forms. She draws on over 10 years of coaching and facilitation experience rooted in intercultural leadership, adult development, somatic psychology, popular education, mindfulness, restorative justice, and equity and inclusion with a global lens. Briana started her career as an educator in Nepal; first in non-formal adult education, and later leading and designing culturally immersive experiential programs, expanding her work to 5 other countries. When she returned to the U.S., Briana worked as an educator and advocate for youth affected by the foster care and juvenile justice systems as well as LGBTQ and immigrant youth. She also launched a coaching and consulting business helping organizations and individuals enhance the effectiveness and wellness of their teams.
Today, Briana works as a facilitator at the intersection of intercultural leadership and DEI at International House, Berkeley. She also coaches women of color to embrace and embody their unique leadership presence. She is a guest facilitator of the STRONGHOLD restorative justice community in Oakland, CA, and currently serves as a founding board member of the Healing and Reconciliation Institute (HRI), a non-profit using evidence-based reconciliation tools and practices to heal racial and historical divides. Briana has her B.A. in Anthropology and Peace and Conflict Studies from Bryn Mawr College and is enlivened by a continual pursuit of life-long learning
Briana's happy place is wherever she can find play and beauty and reverence for life. In nature, in community, or in solitude.
Are YOU who we're looking for?
Coaching For Everyone is seeking ICF-certified coaches who are available to provide pro-bono services to our richly-diverse set of clients, twice per month (two hours total) for three months. ICF credentials must be current.