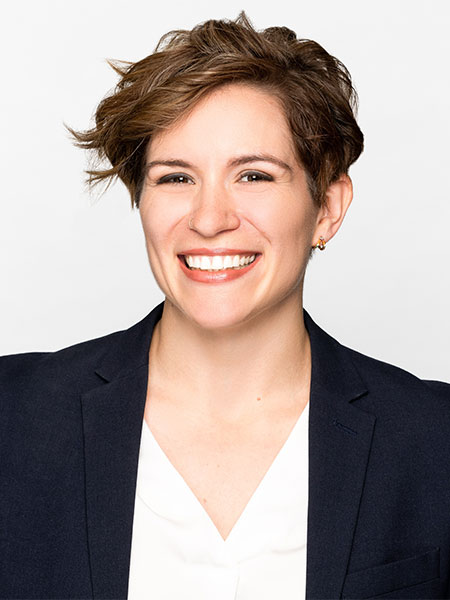 Founding Member
Ashley fundamentally believes in the human capacity to evolve. She is a trauma-aware and solutions-focused coach using neuroscience-based approaches to create insight, action, and results for clients. She integrates creativity, intuition, and body-mind integrative techniques to help clients take an inner and outer, individual and systemic view of their lives, for the sake of their goals, fullest lives, and greatest impact.
Ashley coaches clients who are ready for transformation. They want to create clarity, develop deep self-awareness, and become powerful, outcome-creating leaders. She works with a diverse set of clients, including aspiring and established leaders and executives in technology, art, theater, consulting, non-profit work, and education. She uses data-driven development planning, helping clients be clear about the goals they set, the impact they intend to have, the habits they'll use to reach their goals, and the measures they'll use to assess progress.
Her style is both creative and practical, leveraging imagination and creativity as well as evidence-based behavioral change strategies. She believes in continuous learning and coaching best practices. Who we are is how we coach. So she invests in herself and her skills through learning and continuing education. She is a Co-Active Professional Certified Coach (CPCC) with the Co-Active Training Institute, a Professional Certified Coach (PCC) with the International Coaching Federation (ICF), a Certified OKR Coach (Workboard Inc), a Certified Scrum Master (CSM), SAFe 4.6 Certified, and is currently completing her ICAgile Expert in Enterprise Coaching Certification. She also holds a B.S. in Computer Science from Kennesaw State University.
Ashley is a Jill of all trades, with over 15 years of experience in product design, software development, and program management, spanning many industries, including education, non-profit, public sector, and technology. She's led multi-million dollar technology programs, managed dozens of engineers, published papers in academic journals, and been featured as a live, performing artist. In addition to her independent work as a coach, she is a consultant with the North Highland company, specializing in enterprise-level Agile Transformation and the design and implementation of leadership development programs. Through this work, she also trains leaders to be coaches, as part of expanding the range and impact of their leadership.
The world needs to evolve. The coaching industry and the world in general are far from where we need to be. We need to understand and deconstruct the oppressive systems that keep so many from reaching their potential. As part of that work, Ashley has made a personal commitment to a life-long practice of anti-racism, including becoming a founding member with Coaching for Everyone, launching an Anti-Racism Community Action Group, and volunteering with Access to Reproductive Care Southeast.
What her clients say: "Working with Ashley has helped create a tremendous shift in my perspective that has spilled over into every area of my life. Ashley's thoughtful coaching has helped me surpass goals I had set for myself and given me tools to shape my life going forward. It has truly been a delightful and transformative process!" – K. Morgan
I am in my happy place…
I am working with my hands, creating something beautiful and new from old materials.
I am outside, breathing deeply, mindful of the precious gift of life and consciousness.
I witness someone else move through challenges with grace and dignity.
I am covered in a weighted blanket, journaling for hours while drinking tea.
Are YOU who we're looking for?
Coaching For Everyone is seeking ICF-certified coaches who are available to provide pro-bono services to our richly-diverse set of clients, twice per month (two hours total) for three months. ICF credentials must be current.